Service Lines Consist Of:
Acquisition & Disposition Services
McGrew Commercial Real Estate professionals work directly with you to determine your needs, then strive to improve efficiency and reduce costs continually. We carefully identify and focus on target markets and prepare the necessary packages such as purchase agreements, move-in details and proposal solicitations.
Brokerage & Transaction Management
McGrew Commercial Real Estate is equipped with the necessary skills to assist you with all of your transaction needs. We have access to the market data that will help us negotiate sale price or lease terms on your behalf. Our local market knowledge ensures that your transaction will be completed in accordance with all regulatory standards and will meet your needs.
Investment Analysis
McGrew Commercial Real Estate represents clients in both the acquisition and disposition of investment properties. With extensive market data, research, and a long history of success at our fingertips, we provide comprehensive investment analytics that help to evaluate and increase return on investment, as well as find alternative financing recommendations and individual or multiple location transaction services.
Property Development
McGrew Commercial Real Estate is experienced in providing or overseeing the services and steps involved in property development, from site selection to topographical studies to actual construction. We will assemble a team of experts to ensure that your property is developed to your specifications, as well as all applicable regulatory standards.
Auction Services
McGrew Commercial Real Estate can assist you in enhancing your property value prior to sale and providing national exposure, ultimately helping you to achieve the highest possible price for your property in the shortest amount of time. Associates also provide services in consulting, marketing plans, auction timelines, and disposition of an entire portfolio or single property through the selected auction process.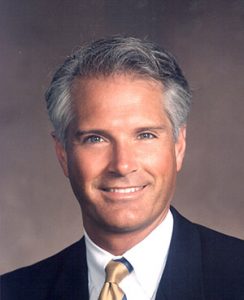 Doug Brown
Senior Commercial Partner for McGrew Real Estate